Individual hunts
You can always rely on Somogy and Baranya counties for red deer hunting. Data shows that in this corner of the country, the environment offers them the most ideal habitat. Many years of feeder construction, maintenance of farming and agriculture, and conscious conservation efforts have had a positive effect on the population. You are almost guaranteed to catch game trophies that live and are bred freely!
Group hunts
One of our main services is the arranging and coordination of driven hunts.

Our hunts start in the middle of August with started mallard hunts near Somogyapáti, followed by driven pheasant shootings in October, completed with British style driven shootings. We start our wild boar fast paced drives in November which provide our clients with the opportunity to spend their weekends trying their luck and testing their shooting skills in the famous hunting grounds of Zala, Somogy and Baranya counties.

Based on customer demand, we offer both small and big game hunts for groups which can last for one or multiple days.
Hunts around the world
Big Five Safari: Is your biggest dream as a hunter to kill the 5 largest game?
Elephant hunting: Do you dream of the biggest trophy?
African buffalo hunts: Do you have an adventurous but dangerous hunt on your mind?
Vadászterületeink
Pont 1
Pont 2
Pont 3
Pont 4
Somogyapáti
A Tógazda Safari Hunting Lodge 100 hektáros tóra épült vendégházában, 5 kontinens impozáns trófeagyűjteményével és luxus szobáival biztosítja a vidéki nyugalmat, a tökéletes feltöltődést és kikapcsolódást! Széleskörű szolgáltatásaink révén nemcsak vadászó uraknak, hanem kedves partnereiknek is kellemes időtöltést tartogat az itt tartózkodás. Vendégházunk fő attrakciója a kupola alakú "Szalon", amely tökéletes helyszíne lehet családi, baráti beszélgetéseknek s nem utolsó sorban vadászélmények felelevenítésének. Tavasszal és nyáron a tó lágy hullámainak kézzel fogható közelsége, és a pazar panoráma ejt ámulatba, ősszel és télen pedig a cserépkályhában pattogó tűz és a havas táj ragad magával.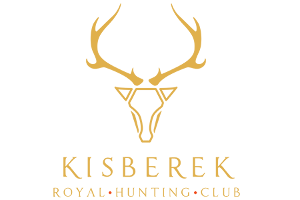 Kéthely
A Kisberek Royal Hunting Club jelenlegi terveink szerint 2019.második felében nyitja meg kapuit. Az elképzelés egy olyan exkluzív privát klub ahol azok a vadászni vágyó hölgyek és urak válthatnak klubtagságot  akik a szoros határidők, a rohanó üzleti világ által diktált tempó mellett szeretnek hódolni kedvenc hobbijuknak de nem tudnak feltétlenül igazodni a naptár adta vadászati időpontokhoz. 4 lakosztály kerül kialakításra különböző stílusban amelyek teljes kényelmet nyújtanak a vadászat előtt és után. Természetesen a sikeres vadászatokhoz minden egyéb feltételt biztosítunk.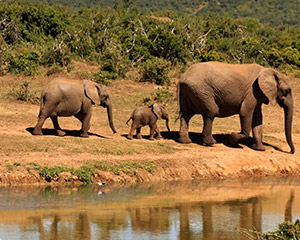 Mozambik
A délkelet-afrikai állam festői szépségű terület, mely az igazi "big game safari"-k helyszíne. A mai napig feltáratlan 200.000 HA-os ősvadon áll rendelkezésre ahol, saját környezetükben találkozhatunk vadon élő bivallyal, oroszlánnal, elefánttal és leopárddal. A terület még híres világrekord méretű, kiemelkedő trófeájú Sable állományáról. A pihenőidőt a vadonban, nomád tábori hangulatban töltjük. A safari minimum időtartama 10 vadásznap.
Dél-Afrika
Johannesburgtól 200 km-re északra eső 9000 HA-os egybefüggő területen nyújtunk lehetőséget vadászatra. A terület fantasztikus adottságai miatt jó genetikájú és méretes trófeájú antilopfélékkel találkozhatunk, de a bivaly populáció is ígéretes. A vadászterülethez tartozó luxus kivitelű farm hangulata, elhelyezkedése és kényelme igazi afrikai stílusban nyújtja a teljes feltöltődést. Idilli környezetben akár a medencében is kipihenheti fáradalmait a vendég, vagy elmesélheti vadászélményeit miközben tipikus afrikai ételeket is megkóstolhatnak.
Rendezvények
Legyen céges tréning, szülinap vagy akár kislétszámú esküvő! Ha megfelelőnek, idillinek, csendesnek, meghittnek, rusztikusnak,
kényelmesnek vagy elegánsnak találja a tó parton álló lodge-ot és környezetét akkor forduljon hozzánk bizalommal és személyre szabjuk ajánlatunkat. Tógazda Hunting Association was established in 2007 and is located in the southern region of Somogy county, at the foot of the southern part of Zselicség. The geography and natural environment of the territory make it the ideal habitat for red deer and wild boar.
A small but quality number of trophy fallow deer can be found here, as well as roe deer. Our association also breeds pheasants and mallard ducks, so we can offer a variety of small game hunts. By making the most of our facilities and land, we can offer small game hunt enthusiasts the great experience and challenge of quick, high-flying pheasants and teal ducks.
Our Hunting Association was founded in 2017. The hunting ground is located in Somogy county, at the south bank of Lake Balaton in the area surrounded by the Marcali-Kéthely-Balatonújlak axis. The area is famous for its' remarkable red deer population and it offers an almost unlimited opportunity for wild boar hunting. Due to the proximity of our grounds to Lake Balaton and Kis-Balaton (aka Small Balaton) as well as the Marcali reservoir situated in the middle, we are a constant home to migrating waterfowl, teal ducks and geese. We strongly recommend our services to dedicated huntsmen of water birds. In spring 2018 we plan to open our guesthouse in Kéthely, to welcome all guests. Nadlerjagd hunting agency has 30 years of experience which means that they only organize trips to the best available spots. They provide a full service that covers everything from airport transfers to packaging and shipping of trophies. Services, prices and contact information are available at the following website: www.nadlerjagd.hu